Garmin TOPO Australia and New Zealand - V6 Maps (MicroSD)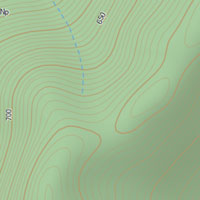 Topographic Coverage for all of Australia & New Zealand
10 meter Topographic terrain contours and summit points provide a detailed lay of the land.
Get enhanced topographic detail on your compatible device whether you're in the outback or on a main street in the city. This map provides a wide array of topographic information from terrain contours, elevations and summits to coverage of perennial and intermittent lakes, rivers and streams in Australia and New Zealand. This mapping provides terrain contours and summit points at 10 m intervals for a more detailed view of the terrain, with built‐in DEM data with 3D shading and route elevation profiles on compatible units to help estimate terrain difficulty.
---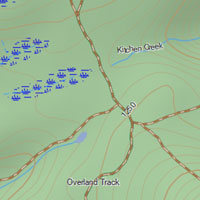 Contains Tracks, Outback Trails, 4WD Destinations, Perennial & Seasonal Lakes, Rivers & Streams
Also includes coverage of national, state and local parks, plus forest and reserve areas.
Contains more than 105,000 km of tracks, roads and outback trails; also displays 4WD destinations and hydrographic features: lake/river shorelines and perennial and seasonal streams.
Includes coverage of national, state and local parks, plus forest and reserve areas.
---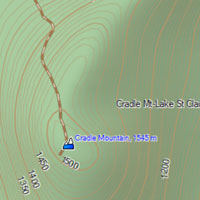 Routable Road Content To Give You turn-by-turn Directions
With 105,000 km of roads, tracks and trails.
Provides updated searchable points of interest in urban, rural and outback areas, including lodging, restaurants, homesteads, Over 4000 camping locations plus caravan parks, shopping and more. This version of the product is supplied on MicroSD card, with an SD card adapter, ready for you to use with your Garmin Oregon, Dakota, or Montana series navigators to unleash the full feature set of TOPO Australia & New Zealand, including full 3-D view and terrain shading. Also compatible with : Current Garmin Nuvi in-car series, Rino series, etrex 20/30, and GPSMAP 62/64 & 78 series. (Check "Compatible With" tab for a full list of compatible devices).
---
New improvements in the V6 of the mapping include:
Extended the road and trail networks significantly, including off road and dirt trails where available
Contours have been updated to be significantly more accurate, and follow the water bodies more closely
Better routing experience for outdoor activities
Added summit elevations for top mountain peaks
POIs, parks etc have been updated and expanded
Updated and expanded the water and wetland coverage
The 'Great Walks' have been added as routable tracks, and enhanced with a featured colour
Added Freedom camping to NZ
Added more speciality POIs and Place Names, eg scenic areas, shipwrecks, boat ramps, public toilets, homesteads, lighthouses, ridges, gaps, beaches etc
Updated parks, added marine parks, and made them searchable
Made changes for faster map drawing
Updated and modernised the overall look and feel of the map
Improved routing for outdoor activity profiles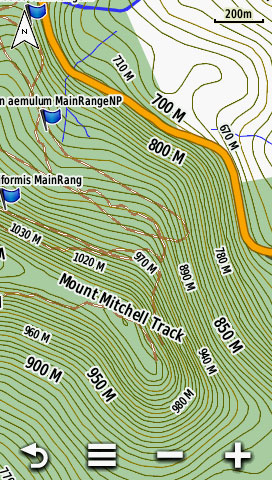 Loading compatible items...